Call for Applications to Sail
Announcements
SPECIAL CALL:
Biostratigrapher (radiolaria) of the Antarctic region or Southern Ocean needed for
Expedition 379.
Check with your PMO on
how to apply
as soon as possible.
Current Science Reports
Expedition 375
Recent Science Reports
Expedition 374
Expedition Information
Recent Publications
Current Expedition
Expedition 375: Hikurangi Subduction Margin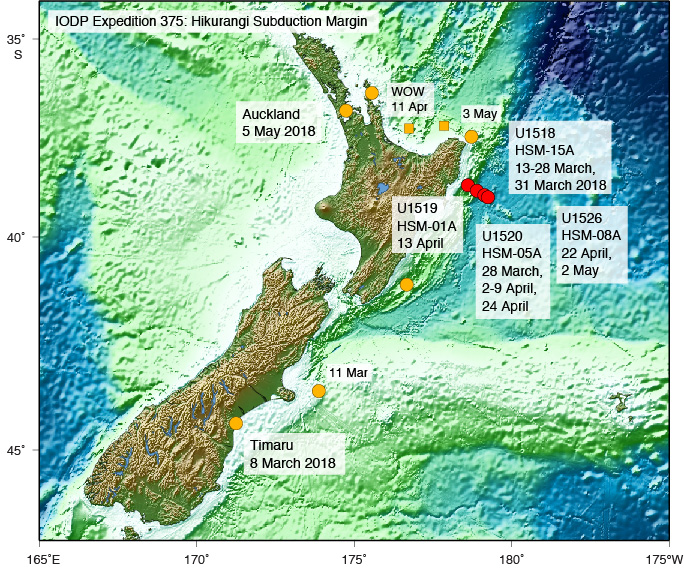 News
Our Vision
We are committed to exceeding the expectations of the scientific ocean drilling community by maximizing the science the JOIDES Resolution delivers.