Panama Canal Transit
The JOIDES Resolution passing through the Miraflores Locks on July 12, 2005, on its way to Site 1256 in the Pacific Ocean. Centennial Bridge is barely visible in the upper right corner of the image. The movie lasts about 1 minute and spans the interval from 11:01 to 11:59 pm (Panama time and US Central time). Click on the image to view the movie (10 Mb). If you are on a low-bandwidth connection, you may want to view a few selected images instead. You may also see the Miraflores Locks transit from the perspective of the ship.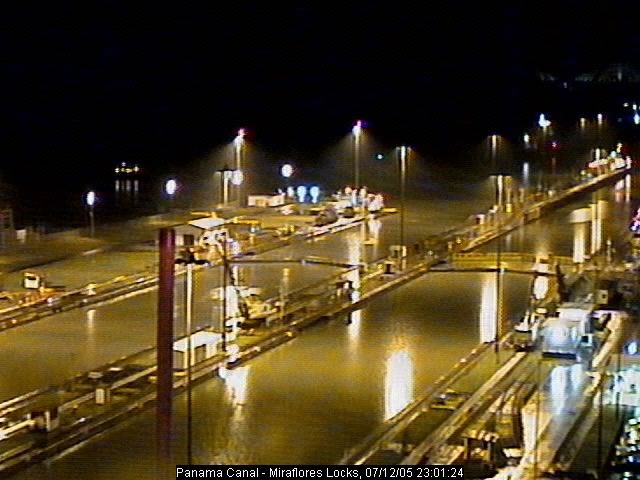 Webcam snapshots that were used to make the movie courtesy of the Panama Canal Authority.


Back to expedition photos.